Reasons to visit Asheville!
Explore Downtown:
During the day, downtown Asheville bustles with shoppers browsing more than 200 spots, including dozens of galleries, antique shops, an old-fashioned general store, local boutiques and a variety of funky shops. Each evening, enjoy street entertainers and great people watching. At night, enjoy plenty of live music.  For more information on what all Asheville has to offer, please take a look at Explore Asheville by clicking on the logo below.

Spend a Day at Biltmore:
Explore the largest private home in the country, created by George Vanderbilt in the late 1800s. See breathtaking landscapes, tour the winery, stroll through formal gardens and enjoy fine dining. With 8,000 acres of beautiful countryside, there are plenty of romantic spots on the estate.
Cruise the Blue Ridge Parkway:
Enjoy a leisurely drive to see nature's beauty while riding the crest of the mountains. You'll find breathtaking overlooks, numerous hiking trails, and great spots for picnics. Drive north for panoramic views at Craggy Gardens and Mt. Mitchell. A drive south takes you through a dozen of tunnels by the time you stop for lunch at the Pisgah Inn on a 5,000-foot mountaintop. Continue on the Parkway for views of the famous Cold Mountain and Looking Glass Rock.
Beer City USA!
Asheville has become the craft-brewing center of the Southeast. Asheville beer has garnered so much enthusiasm that it was named the winner of the Examiner's "Beer City, USA" poll four years running.  Boasting more breweries per capita than any U.S. city (roughly one brewery per 8,000 people), Asheville is home to 16 craft breweries. On any given day, about 50 local beers can be enjoyed in Asheville, served on draft and in bottles. Each of our breweries has its own unique atmosphere and personality and the same could be said for the beer.
Discover Lots of Art:
Asheville is one of the top arts destinations in the Southeast, featuring hundreds of art galleries and working art studios. The Craft Trails of Western North Carolina wind their way through the region along scenic byways. Downtown, visitors can stop by 30-plus galleries, or embark on one of the many Art Walks sponsored by the Asheville Downtown Gallery Association throughout the year. Just minutes away, the River Arts District located along the French Broad River is home to an eclectic mix of contemporary and traditional artists. Studio strolls are offered twice a year, but visitors are welcome year-round to the funky, distinctive collection of studios housed in renovated warehouses. The Folk Art Center, on the Blue Ridge Parkway, showcases their work along with ongoing exhibits and demonstrations.
Christmas in the Mountains:
Asheville is the ideal holiday destination. Avoid stressed shoppers and long lines by visiting Asheville, where you'll enjoy independently-owned boutiques that line pedestrian-friendly neighborhoods. Asheville is the only place you can experience Christmas at Biltmore. America's largest home is decked out with dozens of dazzling trees and thousands of festive ornaments. Also enjoy the National Gingerbread House competition at the Grove Park Inn. Biltmore village comes to life with the sounds of the season during the annual Dickens Festival.
Take a Hike:
To really appreciate the natural splendor of our area, get out of the car and explore by foot. There are trails for all fitness levels, from a short woods walks to strenuous hikes to mountain peaks. Many of the hikes are along the Blue Ridge Parkway and are easy to find. Easy in-town hiking includes the North Carolina Arboretum (small fee) and the Asheville Botanical Gardens.
Whitewater Rafting:
Asheville is one of the best whitewater rafting towns in the U.S.! No experience is necessary. You just need a desire for thrills and getting a little wet. Half-day or Full day adventures are offered by Wildwater LTD. Wildwater offers the best in outdoor adventure in the Asheville area with attention to detail both on and off the water. Wildwater also offers their exclusive Quality Service Guarantee! In addition to great whitewater adventures, join Wildwater for scenic Jeep and train excursions combined with your rafting trip. Elevate your vacation and take flight on one of their 5 zip line canopy tour adventures including the newest right in the heart of Asheville.
Zip-Line Canopy Tours:
In Asheville you can soar across ridgetops deep in the forest or experience the sensation of flight in an urban setting with city views. Either way you will see a whole new dimension of woodland habitats from a brand new perspective! Wildwater built and operates five complete canopy tour courses in the southeast, in North Georgia/Upstate Sc, Asheville and Nantahala Gorge, North Carolina, and southeastern TN  and in the Gatlinburg, Pigeon Forge TN.  You'll find State-of-the art full Canopy Tours, multiple ziplines, sky bridges, rappelling and more! All our tours offer a soaring and gliding experience naturally fueled by changes in elevation.  These fully guided tours with 2 or more Rangers include 9-13 zips and multiple bridges, beginning with a training and practice course.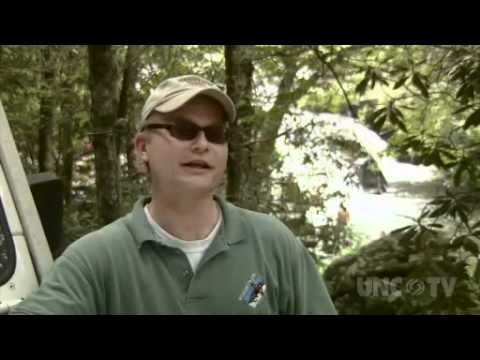 Find Waterfalls:
There are many waterfalls in nearby state and federal parks (with no admission fee) to discover. About 40 miles outside of Asheville is Dupont State Forest, where you can take a short hike and see three waterfalls including Triple Falls, where you can picnic on a large flat rock area between the second and third waterfall.  Fan of the Hunger Games? Dupont State Forest is where a vast majority of the first movie was filmed. Other area waterfalls include Looking Glass Falls, Linville Falls and Gorges State Park.
Find the Best Views:
There are lots of perfect spots to enjoy the views of the mountains. One of our favorite hikes is Black Balsam Knob, where you can walk across a treeless mountain with sweeping views all around. Other short hikes with great views include Devil's Court House and Craggy Gardens. If you are not up for a hike, watch the sunset over the mountains from the parking area at Waterrock Knob, or take an elevator ride to the top of Chimney Rock.
See the Smokies:
Great Smoky Mountains National Park near Asheville is the most visited national park. There are 520,976 acres to explore. This International Biosphere Reserve is home to rugged mountains (many peaks in excess of 6,000 feet), historic homesteads, and 100,000 different types of plants and animals. Four entrances to the Great Smoky Mountains National Park are within 50 miles from downtown Asheville.
Explore Asheville:
Hop aboard one of Gray Line's nostalgic trolleys for a fully narrated journey, highlighting the history, homes and hot-spots of this "City of Surprises." The Gray Line Trolley Tour includes major points of interest such as the diverse Montford Historic District, legendary Grove Park Inn, Art Deco-rich downtown, the artsy and edgy River Arts District and quaint Historic Biltmore Village. Remain on board for a comprehensive 1.5 to 1.75 hour tour, or hop-off at any of Gray Line's trolley stops along the route to shop, dine and explore, then re-board the next trolley to continue your tour. Ghost Tours and Seasonal Christmas Tours are also available.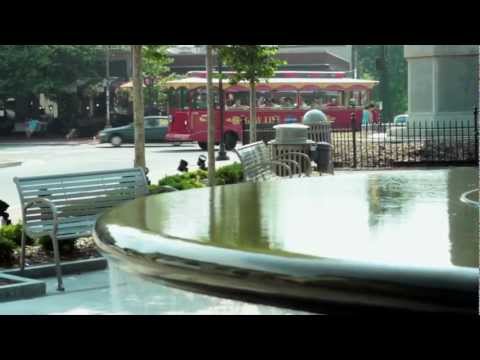 Take a Fun City Tour with LaZoom!:
LaZoom is Asheville's only rolling comedy tour bus with a side-splitting odyssey to favorite neighborhoods and landmarks. Each tour departs from downtown and features a knowledgeable and witty tour guide, a heavy dose of corny jokes, and slapstick characters all along the way, with an innovative and clever blend of fact, fiction, and fun. Haunted and art tours too!

Dine Out:
Asheville restaurants run the gamut from Mediterranean to vegetarian, four-star cuisine to down-home cooking. The city's vibrant restaurant scene goes well beyond its Southern cooking and roots. Expect the extraordinary in Asheville, whether it's organic, hormone-free beef, mountain trout caviar or sweet potato salad.  Asheville's chefs use flair and creativity to produce delicious dishes. There are several local farm to table restaurants, and Asheville is a great spot to relax at one of the many sidewalk cafes. Many restaurants also feature live music from jazz to bluegrass.
We believe food can be naturally grown, artfully produced and lovingly prepared, all within one vibrant community. We believe that good food is sustainable food, with farm-to-table meals that feature seasonal ingredients from local fields. The long, relaxing meal is long overdue for a comeback. Today, we keep the tradition alive. We believe anyone can experience Foodtopian bliss.
Attend a Festival: 
Free outdoor festivals abound. Gather downtown on Saturday nights during July and August for Shindig on the Green, a genuine glimpse into the traditions of Appalachia. The biggest street festival in the South is Bele Chere, held the last weekend of July. A fun weekly event downtown is the Drumming Circle held every Friday night in Pritchard Park. Plan your trip around one of the many art walks and tours, including Center City Art Walks, the Village Art and Craft Fair, Weaverville Art Safari and River District Artist Stroll.
Area Attractions:
Biltmore:
Built by George Vanderbilt in the late 19th century, America's largest private home, the 255-room Biltmore House still contains its original collection of 50,000 furnishings, artwork and antiques. The 8,000 acre estate also features fabulous gardens designed by renowned landscape architect Frederick Law Olmsted and a winery which produces award-winning, European-style wine.
One Lodge Street, Asheville, NC 28803 – 800-411-3812 or 828-255-1600
Biltmore Village:
Built in the late 1890's as a classic planned community at the entrance to George Vanderbilt's Biltmore Estate, Biltmore Village today is truly one of the Carolinas' most unique touring and shopping environments. Because of its history, its range of retailers, and its fine restaurants, Historic Biltmore Village has an international reputation. It's the way shopping used to be – relaxed and enjoyable with top quality merchandise at realistic prices and wonderful customer service. Enjoy quaint tree-lined streets, brick sidewalks, open air dining, original houses from the 1900's, all combined with amazing collections of one-of-a-kind merchandise of true quality and value.
Blue Ridge Parkway:
Considered the nation's most scenic highway, the 470-mile roadway winds through the Blue Ridge Mountains, through Asheville and into the entrance of the Great Smoky Mountains National Park. Numerous overlooks, roadside exhibits and hiking trails make a trip along the Parkway a delight year-round.
The Parkway intersects Asheville at US 25, US 70, US 74 & NC 191. Free to travel and audio guides may be purchased through Travel Narrator by calling 828.298.0398
Carl Sandburg Home:
This National Historic Site was home to the famous poet and biographer Carl Sandburg, the site preserves and protects over 260 acres of land, 50 historic structures and over five miles of trails. The house and farm are open to the public for guided tours.
1928 Little River Road, Flat Rock (27 miles from Asheville) 828.693.4178
Chimney Rock Park:
Ride the 26 story elevator to the top of the "Rock" where you can enjoy 75-mile views. Experience the lush scenery featured in the film "The Last of the Mohicans". Hike the trails, see the 404-foot Hickory Nut Falls, and take part in special events year-round.
Hwy 64/74A, Chimney Rock (25 miles from Asheville) 800.277.9611 or 828.625.9611
Cradle of Forestry:
Historic site and home of the Forest Discovery Center. Activities include: 18-minute movie, guided hikes, historic cabins, craftsmen, 1915 logging train, helicopter simulator, scavenger hut, hands-on exhibits, café and gift shop. Near waterfalls, hiking, fishing and camping on Highway 276
US 276, Pisgah Forest, NC 28768 – 828-277-3130
Folk Art Center:
The nation's preeminent organization representing the crafts culture of the Southern Appalachians, the Southern Highland Handicraft Guild, owns and operates this facility where works of guild members are displayed and sold and artisans frequently demonstrate their craft.
382 Blue Ridge Parkway, Asheville, NC 28805 – 828-298-7928
Grandfather Mountain:
Featuring environmental habitats with native wildlife, numerous hiking trails, the famous mile-high swinging bridge and a nature museum and theater. The mountain is designated an International Biosphere Reserve by the United Nations.
US 221 and Blue Ridge Parkway, Linville, NC 800-468-7325 or 828-733-4337
Great Smoky Mountains Railroad:
Scenic excursions through mountain gorges pulled by diesel-electric and steam locomotives. Allow three hours to all day. Dinner trains available. Daily departures from Bryson City, Dillsboro and Andrews year-round.
119 Front Street, Dillsboro, NC 800-872-4681 or 828-586-8811
Grove Arcade:
Shopping, Dining and Regional Crafts in one of Asheville's Architectural Jewels. Built by E.W. Grove, the visionary and creator of the Grove Park Inn, the Grove Arcade opened in 1929 and thrived until World War II as one of the country's leading public markets. The historically renovated Grove Arcade has once again returned as a destination featuring the best the region has to offer from fabulous foods to delicious dining and local crafts.
1 Page Avenue, Asheville, NC 828-252-7799
North Carolina Arboretum:
Located at the edge of the Pisgah National Forest, a short distance from Interstates 26 and 40, the 424-acre site features a Visitor Education Center, state-of-the-art greenhouse complex, an array of gardens, a loop trail and a variety of ongoing special programs.
100 Frederick Law Olmstead Way, Asheville, NC 828-665-2492
Pack Place Education, Arts and Science Center:
The center houses the Asheville Art Museum, Colburn Gem and Mineral Museum, The Health Adventure and the Diana Wortham Theatre, with the affiliated YMI Cultural Center located at the corner of Eagle and Market streets. The $14 million, 92,000-square-foot project is a cornerstone of downtown revitalization underway.
2 South Pack Square, Asheville, NC 828-253-3227
Smith-McDowell House:
The Smith-McDowell House is the oldest surviving house in Asheville and the oldest brick structure in Buncombe County. Today Smith-McDowell House is a blend of architectural styles dating from its original 1840 construction and additions completed in the late 19th and early 20th centuries. It is a Local Historic Landmark and is included in the National Register of Historic Places.
283 Victoria Road, Asheville, NC 828-253-9231
Thomas Wolfe Memorial:
The boyhood home of novelist Thomas Wolfe is located in downtown Asheville. Portrayed as Dixieland in Wolfe's most famous novel, Look Homeward, Angel, the boarding house is currently closed as repairs are made to fire damage. However, guided walks are still available to tour the home's exterior and the Memorial's Visitor Center, with interactive displays, programs and gift shop, remains open to the public.
52 North Market Street, Asheville. 828-253-8304
WNC Farmers Market:
Considered one of the finest such markets in the United States, this 36-acre state-owned facility operates year-round with an array of offerings, including fresh produce, mountain crafts, jams, preserves, plants, and garden supplies.
570 Brevard Road, Asheville, NC. 828-253-1691
WNC Nature Center:
Exhibiting over 60 species of animals native to Southern Appalachia. Exhibits include: Appalachian Station – which highlights the diversity of the Smoky Mountains; Appalachian Predators – Life on the Edge which features red and gray wolves, bobcats, cougars, coyotes, and black bears; The North Carolina Farm – featuring domestic animals commonly found on Appalachian Farms; and the popular Life Underground exhibit. The Center welcomes over 100,000 visitors annually. The Center is one of only three zoos in North Carolina to be accredited by the Association of Zoos and Aquariums (AZA).
75 Gashes Creek Road, Asheville, NC 828-298-2644